Fleet Overview
A Global Overview of Your Entire Machine Fleet.
The Fleet Overview is the center of EcoStruxure™ Machine Advisor. From here you can navigate to Track & Monitor of your machines, recognize which of your machines might require your attention, manage your machine types and register new machines.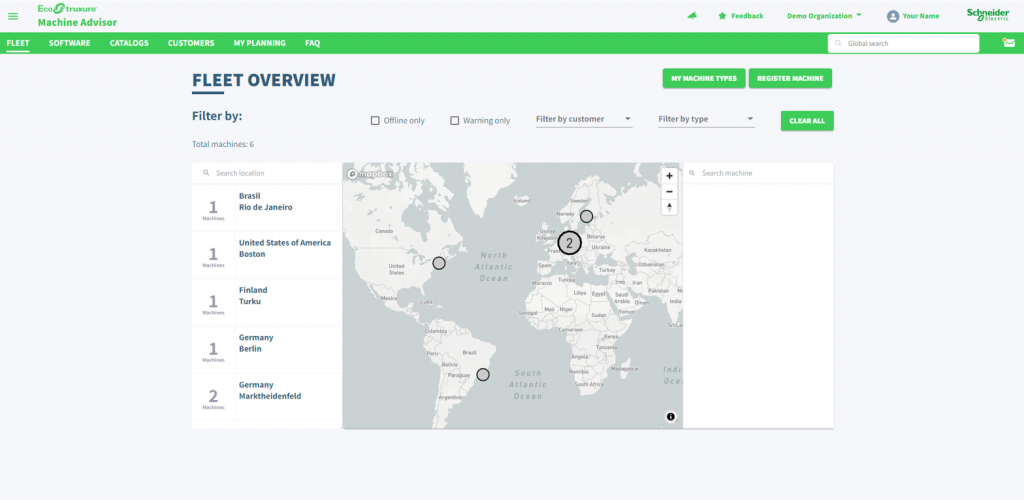 Recognize Which of Your Machines Might Require Your Attention
If Machine Advisor detects that a Machine is offline, based on the Heartbeat Variable, the icon for the machine location will change to an offline warning symbol. Moreover, Machine Advisor will indicate warnings in the Fleet Overview, if one of your defined application warning or variable warning is triggered.

Navigate to Track & Monitor
Simply click on the location mark, filter by customer or machine type to select the machine you want to explore in more detail.

TRACK: localizing and tracking machines, assigning for documentation, machine history and machine task management.
MONITOR: monitoring machine performance with individual dashboards, predicting machine maintenance and sending notification in case of need.
Manage Your Machine Types
Machine builders often offer a variety of predefined machine configurations to their customers. This serial machines often have similar architectures, bill-of-materials, documentation or have related maintenance task.

To enable machine builders to register and manage numerous machines of the same type without creating and editing the machine architecture, bill-of-material, documentation or maintenance tasks for every single machine from scratch. EcoStruxure™ Machine Advisor enables you to create and manage your own machine types.
Everything that is saved in a machine type will be passed on to a new machine created from that type: architecture or bill-of-material, documentation, maintenance tasks, etc.
Register New Machines
Register Your New Machines by:
– assigning it to customer
– assigning it to location
– assigning it to machine type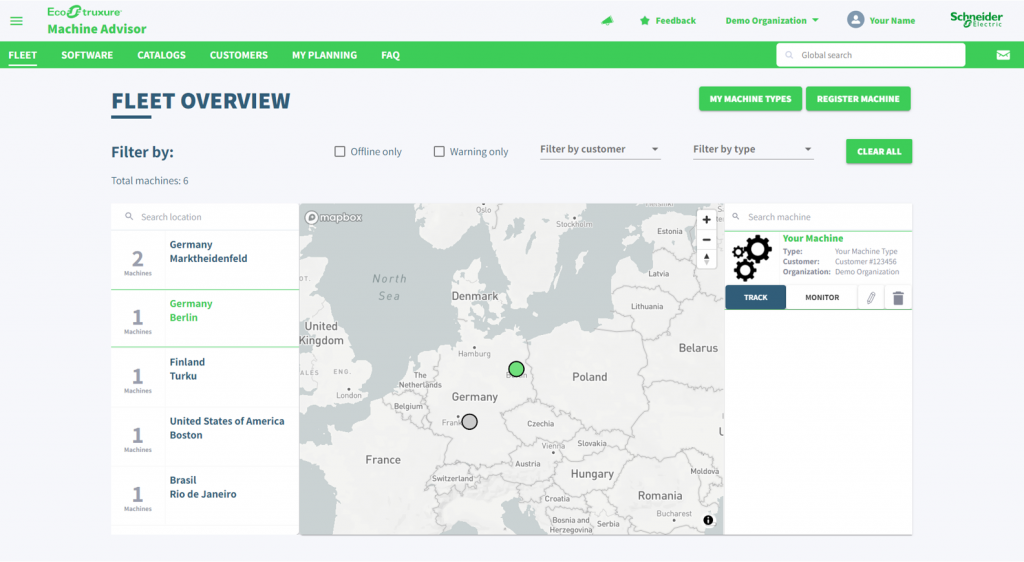 Track: Configure Machine Types & Mange Machines
Localizing & Tracking Machines: Documentation, Machine History & Task Management
---
Manage Machine Type

How do I create a new machine type?
To create a new machine type please follow the steps below:
1. click My Machine Types in Fleet Overview
2. click add symbol in search bar
3. enter name for machine type
4. click save symbol to create a new machine type

How do I edit my machine types?
To edit your machine type please follow the steps below:
1. click My Machine Types in Fleet Overview
2. select the machine type you want to edit
3. click View Type
4. edit your machine type
5. click Back
Changes in your machine type are applied to all registered machines of the selected machine type.
---

Register a New Machine
How do I register a new machine?
To register a new machine please follow the steps below:
1. click Register Machine in the Fleet Overview
2. enter machine name
3. select machine type
4. select customer (end-user of machine)
5. select location of the machine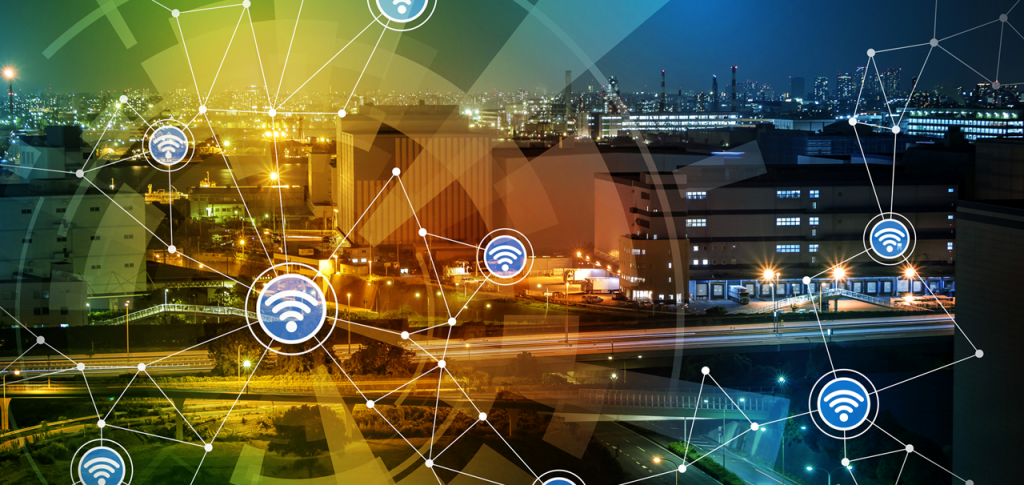 Geolocation
Track the Current Location of Your Mobile Machinery.